We offer competitive weight loss surgery self-pay prices, and attractive financing options. If you don't have insurance coverage for weight loss surgery, or if you don't meet your policy's criteria for surgery, or if you want to bypass onerous preauthorization requirements (e.g. 6-month diet), or if your insurance won't cover Dr. Oliak (e.g. HMO), self-pay is an option.
Gastric Bypass and Gastric Sleeve Self-Pay
Cash sleeve gastrectomy surgery and gastric bypass surgery patients have a lot of choice, from going to Tijuana or Monterrey Mexico to get the lowest price, to going to their local bariatric surgeon for convenience, to traveling further to get the best surgeon and program possible (the option we recommend!).
We offer the compelling combination of a premier program, a long track record of great patient outcomes, competitive prices, and attractive financing options.*
Patients agree. Every year since 2007, more than 30% of our patients have been bariatric surgery cash patients, and we have operated on self-pay patients from all over the county and world. Gastric bypass and gastric sleeve cash patients have traveled from as far away as Saudi Arabia and India to have surgery with us in Orange County.
Premier Weight Loss Surgery Program
Our Orange County weight loss surgery program is designed to deliver the most advanced, state-of-the-art laparoscopic and robotic weight loss surgery (gastric sleeve, gastric bypass, bariatric revision surgery), and comprehensive, high-quality patient care (education, follow-up, support).
Record of Great Patient Outcomes
We have a long track record (almost 3000 operations since 2002) of weight loss results and complication statistics that rank among the best in the weight loss surgery field.*
Competitive Weight Loss Surgery Cash Prices
All-inclusive prices for gastric sleeve surgery or gastric bypass surgery with Dr. Oliak, including an overnight stay in a MBSAQIP-accredited bariatric surgery hospital and 1 year of follow-up, are generally in the $15-20k range.
We offer a discount of $2500 for patients who travel from out-of-state or out-of-country to have surgery with us. Prices for revision operations (e.g. LAP-BAND® revision to gastric bypass) are typically about $5k more.
The exact price depends on the details of the planned operation (e.g. sleeve vs. bypass, hiatal hernia repair, necessity for postoperative icu monitoring, etc.). We will quote you an exact price on the day of your educational consultation with Dr. Oliak.
Attractive Weight Loss Surgery Financing Options
We offer attractive financing options, including 0% interest options, through CareCredit.
CareCredit is a healthcare credit card that can be used for healthcare expenses not covered by medical insurance. CareCredit offers instant approval, no activation fee, competitive interest rates for longer term weight loss surgery financing, and 0% interest rates for shorter term gastric bypass and sleeve gastrectomy financing.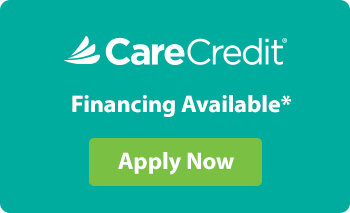 Choosing Based on Price Instead of Quality
Of course everyone wants the lowest gastric bypass and gastric sleeve price possible. It is important to understand, however, that weight loss surgery outcomes are highly variable between individual surgeons and programs, and a bad outcome can affect your long-term health and wellbeing, and can even be life threatening.
In general, the lowest priced weight loss surgeons and programs are not the high-quality surgeons and programs.
Low price weight loss surgery programs generally are low price for several typical reasons:
Inferior surgeon – Less experienced, less skilled, or less proven surgeon.
Inferior surgery – Priority on speed of surgery and number of surgeries instead of quality of surgery.
Inferior surgical facility – Outpatient surgery center, or non-accredited MBSAQIP bariatric hospital.
Inferior anesthesiologist – Less experienced, or less skilled with bariatric operations.
Inferior surgical assistant – No assistant surgeon, or surgical tech assistant, or less experienced surgeon/PA assistant.
Inferior patient care – Lack of focus on patient education, follow-up, and support.
Inferior outcomes!
Bariatric Surgery Tourism
We offer a discounted price weight loss surgery tourism package for out-of-state and out-of-country patients.
Bariatric surgery tourism patients generally stay in the Orange County area for at least 1 week for surgery. During this week, patients attend one preoperative appointment and education class with Dr. Oliak, undergo surgery, and attend one postoperative appointment combined with a nutritional class to prepare for the transition onto regular food. Other preoperative appointments, and all subsequent postoperative appointments are done remotely by phone.
Contact our office to inquire further about our discounted rate gastric bypass and gastric sleeve tourism packages.
* Outcomes vary after weight loss surgery. Past outcomes may not be indicative of future outcomes.