We accept PPO insurance patients and self-pay patients. We also accept Medicare patients on a case-by-case basis. We generally don't accept HMO or MediCal patients. If you are considering self-pay, please see our bariatric surgery self-pay page.
PPO Insurance
You can use your PPO insurance to pay for surgery with Dr. Oliak if your policy covers weight loss surgery and if you meet your policy's criteria for surgery. Weight loss surgery is often a covered benefit, but not always. Contact our office for a free insurance verification to check your insurance coverage for weight loss surgery.
Out-of-Pocket Costs
There are typically out-of-pocket costs associated with getting weight loss surgery with Dr. Oliak. The amount varies (average 3k – >10k) depending on the specifics of your insurance coverage. We will provide you with a written estimate of all out-of-pocket costs (surgeon/program costs and hospital costs) on the day of your educational consultation with Dr. Oliak.
Attractive Financing Options
Insurance typically doesn't cover all of the costs associated with getting weight loss surgery. If you need financial assistance, we offer attractive financing options through CareCredit.
CareCredit is a healthcare credit card that can be used for healthcare expenses not covered by medical insurance. CareCredit offers instant approval, no activation fee, competitive interest rates for longer term weight loss surgery financing, and 0% interest rates for shorter term gastric bypass and sleeve gastrectomy financing.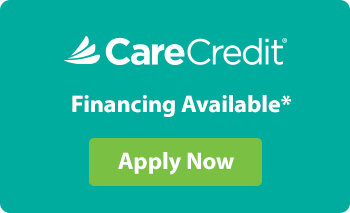 Insurance Authorization
If you meet your insurance policy's criteria for surgery, we will schedule you for the required tests/evaluations, and if required by your insurance, complete a 3-6 month medically supervised weight loss program with you. Once all insurance requirements are completed, we will submit the necessary information to your insurance company and obtain an authorization for weight loss surgery.
Why Choose Us?
Simple – better patient outcomes! Dr. Oliak has a 17-year track record of weight loss and complication statistics that ranks among the best in the weight loss surgery field.*